Keeping Hope Alive
  BY THE REV. ERIC M. DUPEE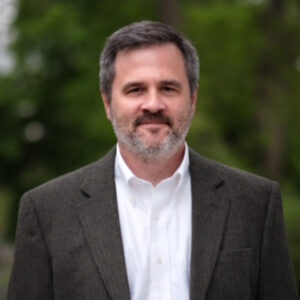 When news of covid-19/coronavirus began to spread, no one was talking about hope. As the Trump administration began to address the situation and the news media began around-the-clock coverage, I heard a lot of fear and concern.  I also heard complaints about all the precautionary measures churches, schools, and other organizations were beginning to adopt. As my own anxiety level rose, I certainly wasn't talking about hope.
One day, I received an email from a church member requesting a meeting.  She had been thinking about the coronavirus and was eager to share her thoughts. As we sat in my office, she described having an epiphany at the gym. Sometime, I presume between dumbbell curls and calf raises, it occurred to her that what the world needed in response to the epidemic was a message of hope.
As she described this, I immediately thought back to my Theology 101 course in seminary and my professor's insistence that despair or the failure of hope is sin.  Despair says there are situations God cannot redeem.  Despair says God cannot save us. Despair is actually rejection of God's being.
I've come to the conclusion my church member is onto something.  The Apostle Paul wrote, "And now faith, hope, and love abide, these three; and the greatest of these is love." In reference to those three words, it has been said the most neglected is hope. Maybe this moment of high anxiety and fear is the perfect time to think about hope, to talk about it and to share the hope that lies within.
How do people of faith respond to an epidemic like covid-19?  We do it the same way everyone else does.  We constantly wash our hands.  We disinfect our surroundings as best we can.  We stay home if we start to feel sick. And we focus on hope. 
Author Thomas Long concludes his book, Preaching From Memory to Hope with these words:
I was fascinated and moved to read the obituary for Rabbi Hugo Gryn, one of Great Britain's most respected rabbis.  When he was a boy, he and his family were imprisoned at Auschwitz.  They were orthodox and even though it meant even greater danger to them, Hugo's father insisted they observe the Sabbath and all the festivals. Hugo remembered until the day he died a time when, to observe the Sabbath, his father took a piece of string and put it in a bit of butter and lit it to make a shabat candle. Hugo was furious and protested, "Father, that is all the butter we have!" His father said, "Without food we can live for weeks. But we cannot live for a minute without hope."
Eric M. Dupee
Minister of Christian Formation
The Congregational Church of New Canaan