WHY COVIDHOPE?
 BY KIM HALL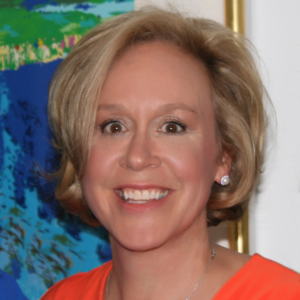 As the Coronavirus seems to literally surround us, I started to think about how we are going to survive this as a community, as a country and as a globe. I often do my best thinking when I am working out. I guess my endorphins are firing and I am not stuck in my head with my to do list for that day. I was at an Orange Theory Class with my husband and daughter a week ago when I asked myself as this potentially gets more dangerous, even scarier and possibly very sad what do we have to comfort ourselves?
My mind started to race……there are 600 million blogs and no one as far as I could tell last Saturday had started a blog on the Coronavirus. It was then that I decided I needed to create a blog and covidhope.com came to me in a flash. As a marketer by trade I ponder over everything before a launch. I checked the domain name availability during class and purchased the domain name before I had even showered. While I did not hear a direct message from God, for me, I know it was a God moment. I had a vision of the blog, who could help me launch it, how to design it and that rainbows (a sign of hope) had to be some part of the look and feel. If you follow me on Facebook, you know that is my thing. I see them often and everywhere and my dear friends and family send me pictures of rainbows from all over the world.
Now that I had a domain name and a vision I needed guidance and insight from my dear friend and minister Eric Dupee. Initially I wanted to put the entire Coronovirus kitchen sink into the blog. But as I met with Eric and my husband Tom, we narrowed it down to answering one question, "What is your Source of Hope?" We agreed that our blog (now a team effort) would be non-denominational and open to all walks of life who could answer that question with their own philosophies, insights, points of view, pictures, videos or anything they want to share to convey hope! I would like to end with my favorite quote, "Faith is taking the next step even when you don't see the whole staircase" Martin Luther King. www.covidhope.com is now live!
Maya Angelou video on a kindness and hope: https://youtu.be/bUYhsrrZUuc