Finding Hope

 BY TIMOTHY PEOPLES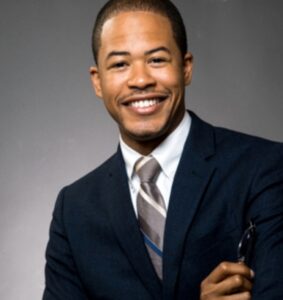 The great Fredrick Buechner once penned, "Here is the world. Beautiful and terrible things will happen. Don't be afraid."
I can say over and over "Do not be afraid." Sacred text can mention it as many times as there are days in a year. But, in the midst of a pandemic, in the midst of crises and hardships that so many families are feeling, "do not be afraid" is not a concept to which many of us are adhering.
What is interesting is that fear by its very nature is not negative. Fear is a natural response to physical and emotional danger—if we didn't feel, we couldn't protect ourselves from valid threats. In fact, being in the state of fear has probably saved our species because of the ability to respond with fight or flight.
Sometimes, fear isn't all bad. But what makes it negative or positive are the actions that we attach to it. You can still be faithful amidst the fear.
A little bit of faith and a little bit of hope are a cocktail that our world truly needs right now. Though hope may be difficult to attain, it is possible as long as we lean on God and one another.
A little bit about me, I hate working out. I have this concept that if I run 1 mile a year then I am good and fit. It is a horrible plan because there will be certain muscles that are stretched and worked out only once a year. I feel we do the same with our virtues, especially hope.
We use hope in such a superficial way: "I hope this happens" or "I surely hope that doesn't happen." When we make these statements, we are not truly stretching out our muscles of hope. What if we took time to believe in hope and understand it's not a hope for the future but a hope for right now. This stretched out, worked out hope is one that can truly evoke the power of love, grace, and self-control. With our hope, we become physically, spiritually, and mentally able to rally around people who are hurting, those losing their jobs, those that cannot pay their bills or even afford groceries, and those that are feeling lonely and isolated. This stretched out hope reminds us we are our siblings' keeper and aligns our actions with our faith.
My friends, if today's circumstances display anything, it is that we are a people of hope, not hopelessness. Our Savior got up with all power and glory to make all things new through him. Our savior leaves us with peace and the spirit of a living God even in the midst of chaos and unanswered questions, proclaiming a hope in today. I believe firmly, God is with us. God is not out here being vindictive and throwing curses. I know you are tired and maybe getting angry and overwhelmed. But know as we reach our limits something unexpected and unexplainable happens, we find reinforcement coming from a source outside of ourselves. And we realize we are not alone and our God has been with us each step of the way.
So, take these words from the boy who practices riding his bike without training wheels everyday outside my office window. "I can do this, I can do this" *deep breaths* "Just believe and trust."
Don't lose hope, don't lose faith. I do not know what the future holds … but I do know who holds the future.
Timothy Peoples
Senior Minister
Emerywood Baptist Church
High Point, North Carolina